Physical requirements assessment

Our physical requirement assessment allows clear identification of the physical requirements of work in terms of movement, posture and effort, while considering intensity factors (amplitude, weight, etc.), frequency (repetition) and duration.
To complete a physical requirement assessment, the ergonomist uses the following equipment :
– Baseline® electronic dynamometer , model 12-0341 (precision ± 0,05 kg)
– Baseline® goniometer, model HiRes™ (precision ± 0,5°)
– Mechanical scale
– Digital camera
Video recordings are a useful tool for the ergonomist, to specifically assess movement amplitudes and the duration of certain activities. In order to do this, the ergonomist first gets consent from the people involved in the process, and the videos are confidential.
Other risk factors such as insufficient rest time, work in cold conditions, use of vibrating tools, is also considered, along with the presence of  multiple combined risk factors while completing a specific activity.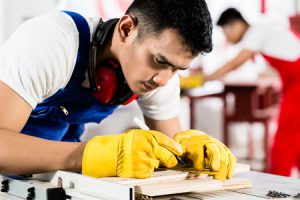 The assessment of physical requirements can be done on the whole body (complete assessment) or for certain body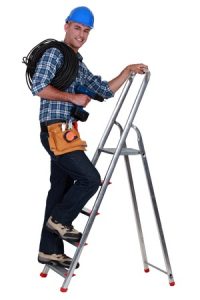 parts (all combinations are possible) :
– Spine : Cervical, dorsal and lumbar
– Upper limbs : Shoulders, elbows, wrists, hands, fingers
– Lower limbs : Hips, knees, ankles, feet
The analysis is done considering the latest scientific literature in the field of ergonomics. Once the physical requirements are well known, the ergonomist can then go further and give a professional opinion about :
– compliance to functional limitations
– probability of having a musculoskeletal disorders (MSD) by performing this work