Emmanuel Benoit, CIRC & Ergonomist in Montreal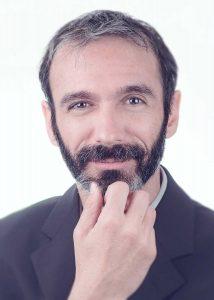 Emmanuel Benoit is both an Ergonomist and a Certified Industrial Relations Counselor (CIRC). As such, he is a member of a professional order, by choice.

Emmanuel obtained a bachelor's degree in industrial relations and postgraduate professional studies in Ergonomics. He completed his postgraduate professional studies with honours for his excellence in academic performance.

Moreover, Emmanuel speaks French, English and Spanish.

Qualifications and Experience
Ergonomist in Montreal since 2010
More than 500 assessments for the CNESST
More than 100 office workstations assessed
Trained coaches in office ergonomics
More than 35 trainings given about manual handling

Rehabilitation Counselor for the SAAQ During 8 Years
Managed cases
Developed tools

Member of Several Associations
Social Networks
Follow us on these social networks!

Special Accomplishments from an Ergonomist in Montreal
An ergonomist in Montreal's Rollercoasters
As far as we know, Emmanuel is the only ergonomist in Montreal to have climbed the rollercoasters at the La Ronde amusement park.
"This was quite an experience! The client needed an ergonomist who was up to the challenge. So I practiced on an outside climbing wall. And then, for two days, I climbed to the top of multiple rollercoasters at La Ronde. It was both intense and amusing to feel the wind on my face at this height. And what a view!"
We can face your challenges!